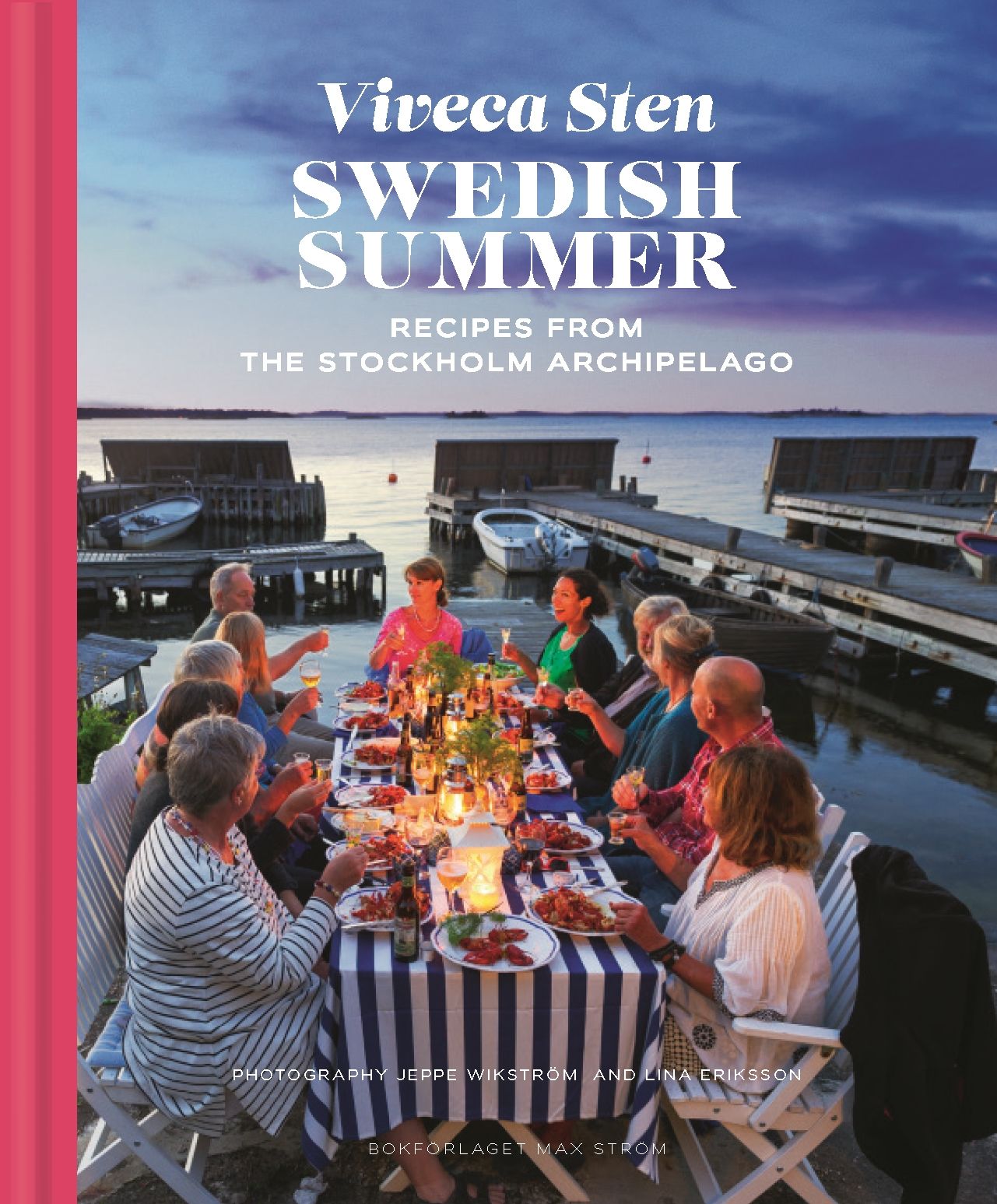 Swedish Summer
No other environment than the Swedish archipelago can evoke feelings as warm in as many hearts. Author Viveca Sten has been very successful all over Europe with her crime series set in Sandhamn. This time she's back with a cook book that also holds stories of life in the archipelago – a book to experience about sunwarmed cliffs, fresh ocean breezes and the open sea. She takes us to beautiful islands in the outer reaches of the archipelago, where we meet exciting new people who all love food.
With warmth and curiosity Viveca portrays the islanders existence on these remote islands while enjoying their appetizing cooking. We offer you a rich and varied cuisine, everything from vegetables with herb butter, truffle-baked salsify with lentil and apple salad, quick cured grilled lavaret, elk burgers and breaded flounder.
Sandhamn is the hub of the story, the island where Viveca herself has spent most of her summers since childhood. Here, she offers up classical Swedish fika (coffee and cakes) with blueberry rolls and Banana Nut Bread. The book rounds out with a traditional crayfish party on the authors dock.
All in all a perfect slice of Swedish summer