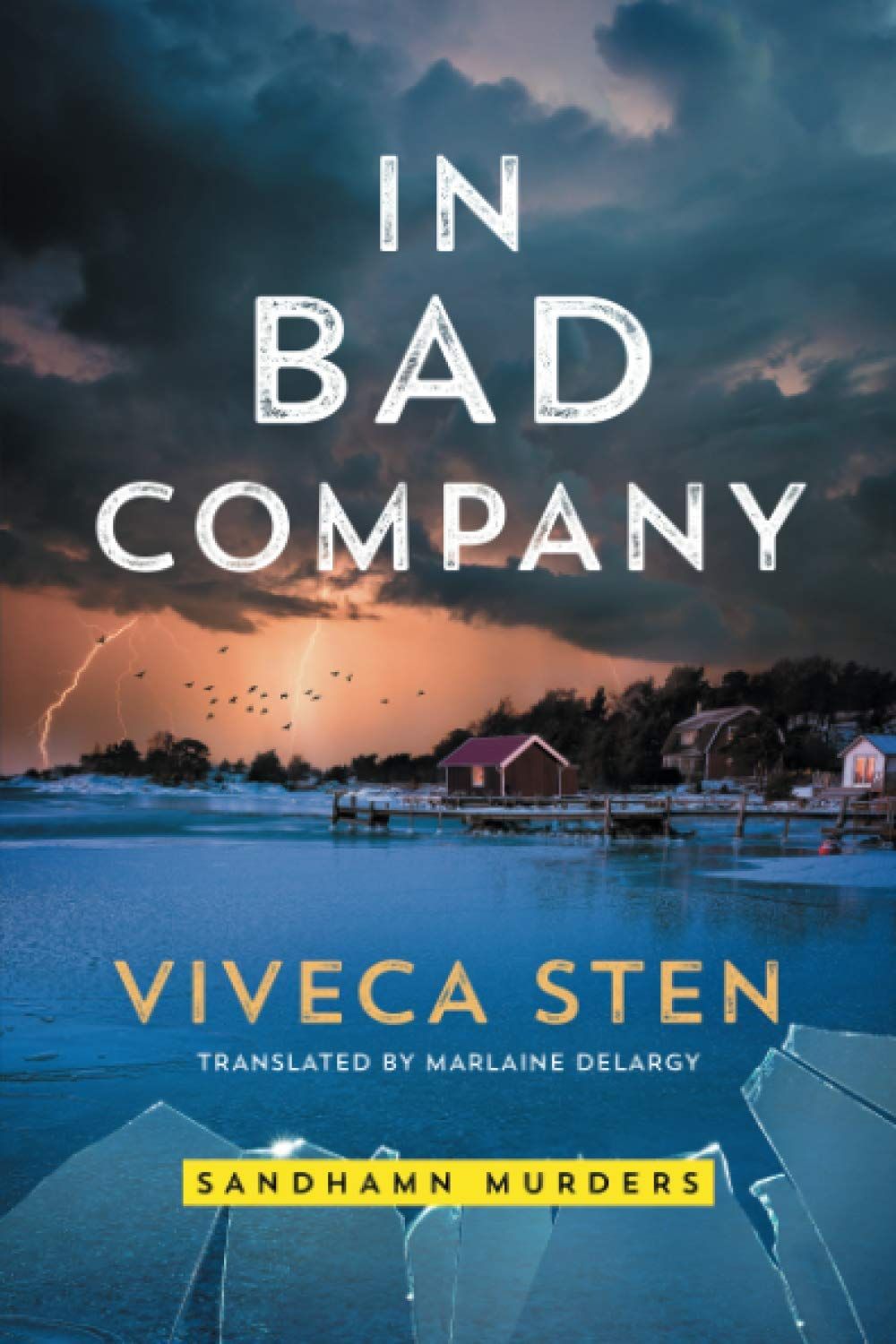 In Bad Company
Sandhamn Island's archipelago is a beautiful place to visit. For a mother on the run, it's the only place to hide in a novel of escalating suspense by Viveca Sten, bestselling author of Still Waters.
Building a case against Andreis Kovač is a risky strategy for prosecutor Nora Linde. A violent key player in Stockholm's drug trade and untouchable when it comes to financial crimes, he has the best defense money can buy. To topple Andreis's empire, Nora's working a different angle. It's personal. Nora's critical witness is Andreis's wife, Mina - if she'll testify.
Mina has suffered her husband's rage too long. It's nearly cost her her life. Still carrying the traumas of the Bosnian War, Andreis can be triggered like an explosive. He must be taken down. And as the trial looms, Mina and her infant son must disappear. The police have found her a safe place to hide on Runmarö Island in Sandhamn's archipelago. But there's no shelter from a man as powerful and merciless as Andreis. Especially when he's being crossed.
His campaign of terror has just begun. He's prepared to crush anyone who stands in his way: Mina, Nora, and everyone they know and love. Andreis is coming for them. This time, Nora is on the defense.
"In bad company is a disconcerting tale about the unscrupulous drug trading and abuse of women, which gets a special depth through the parallel story about Andrei's childhood in Bosnia during the Bosnian war which follows the main story… A well told and really frightening crime plot with plenty of deep depictions and makes In bad company one of the best books in the series"

"Viveca Sten has written a thrilling and engaging crime novel about evil men but also about what traumatic childhood events can do to us humans"

"It is a good psychological thriller about a current societal problem"

"A really thrilling case"