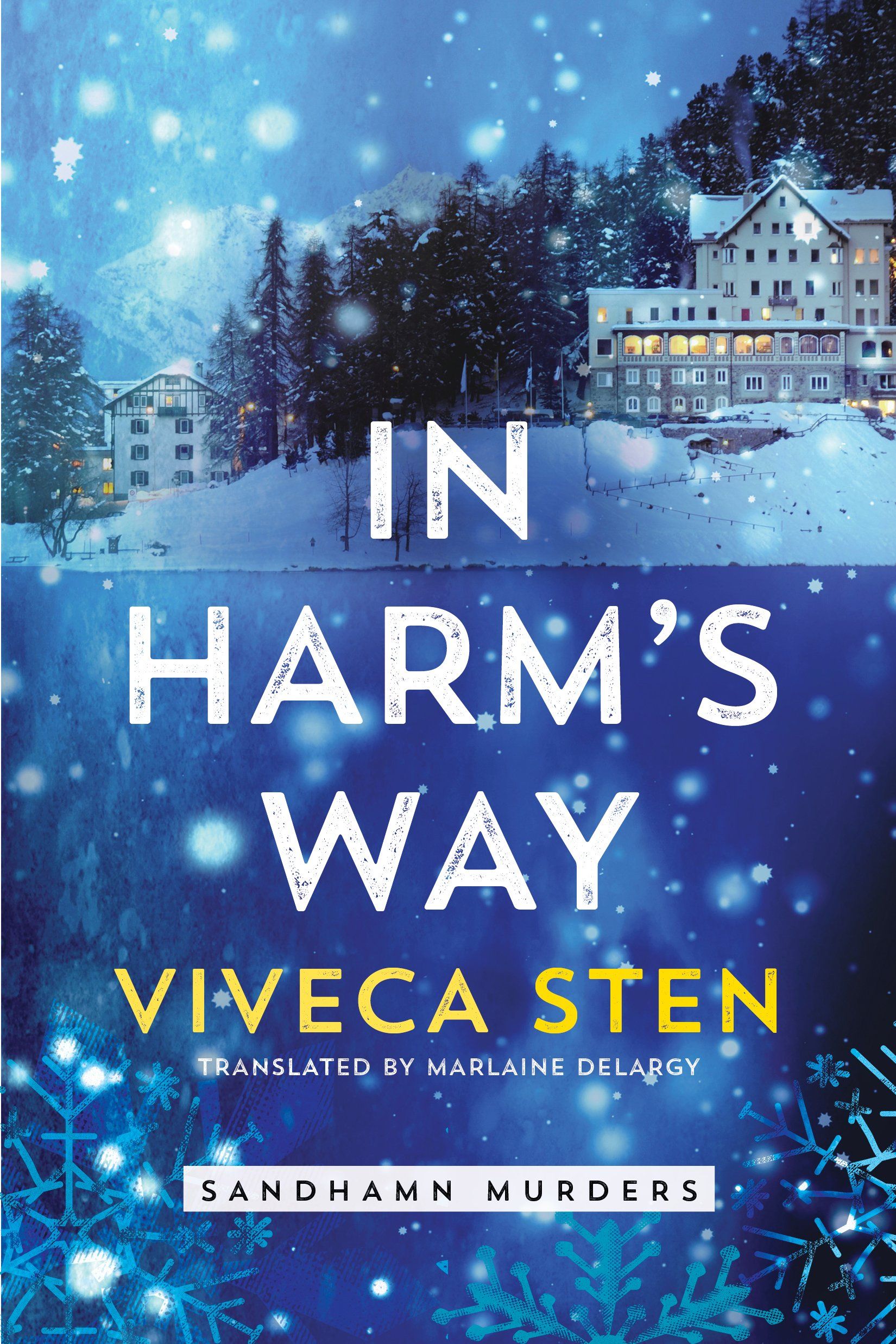 In Harm's Way
A woman's dangerous career comes to a chilling end in this spellbinding thriller by Viveca Sten, bestselling author of In the Heat of the Moment....
The body of world-famous journalist Jeanette Thiels is discovered the day after Christmas, frozen in a snow-covered garden just steps from her hotel on Sandhamn Island. Detective Thomas Andreasson finds it highly unlikely that it was some bizarre accident. After all, the relentless war-zone correspondent was no stranger to conflict and controversy - both professional and, of late, very personal. Who would want to see her dead is another story.
Enlisting the help of attorney Nora Linde, his longtime friend on holiday, Thomas is anxious for the answers. But he and Nora don't have to look far. The clues are leading them closer to home than they imagined. Jeanette may have made a career out of exposing corruption at the highest levels of world power, but she was also a woman with secrets of her own, and they're coming to light on Sandhamn. For Thomas and Nora, unearthing the deeply rooted deceptions behind Jeanette's death could now put those closest to her in harm's way, too.
"An unusually calculated murderer and Sten write deftly without airs."

"There is something tickling and almost dreamy in reading about an icy winter and racism between bird-cherry tree and lilacs, almost as if the problems did not apply to us. But they do and they are the ones that Viveca Sten accurately puts her crime writing finger on."

"A suspenseful and easy to read novel about hidden shame and dashed hopes. Skaraborgs Allehanda Deckarhuset The story is suspenseful, on the verge of being terrifying, when the killer is about to be revealed. Vievca Sten has once again produced a quick story, a real page turner, and I can't wait for the next tale in the Sandhamn Murder series."

"In Harm's Way is a very suspenseful novel and a clear cut sign that I need to keep my front door locked. The author brings up current societal topics and creates a story showing that no matter how hard you try and hide them, some things are bound to get out eventually."

"I like Vievca Sten!… her intrigue is good, using a female war correspondent who comes out to Sandhamn for Christmas and then gets murdered. The murderer looks through here secret material, at her teenage daughters house, and there are several scary scenes when the clueless girl is alone in the house."