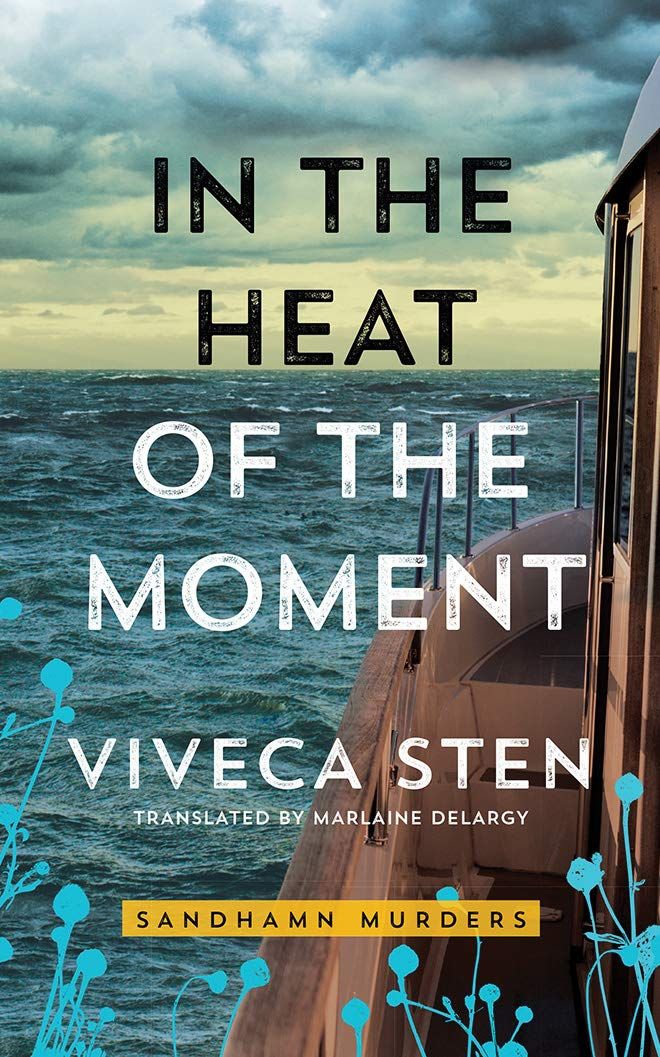 In the Heat of the Moment
t's Midsummer's Eve, the celebration of the longest day of the year, and on Sandhamn it's the longest party of the year. But the fun comes to a dead halt when a young reveler is murdered, a teenage girl is found drugged and dazed on the beach, and other young women vanish. So far, what links the victims is a mystery. For Nora Linde and her new boyfriend, Jonas Sköld, the crimes are personal: one of the missing girls is Wilma, Jonas's daughter. And her disappearance could test Nora and Jonas's relationship in ways they never expected.
Thrust into the investigation, they soon discover that it's more than a case of bad blood between friends. But the truth, which has receded into a haze of carousing, drugs, and liquor, is getting harder to see. If Nora and Jonas are going to find out what happened to Wilma, they'd better do it fast―before the ebbing tides sweep away all the terrible secrets of that night on Sandhamn Island.
"I stundens hetta" is an extremely profound novel. A crime novel, yet something else. It has so much more - a depth, a message and a story that will leave no one untouched, including the author. "I cried when I wrote certain parts", she said in an interview, and even if I didn't cry when I read about the teenagers during the midsummer celebrations at Sandhamn, I will admit that my eyes misted over more than once. There, I´ve said it, even a critic can go soft."

"She describes completely brilliantly a world with lost and drunk teenagers and distant adults who couldn' t care less. It is spot-on, both with regard to the dialogue and the intrigue. ...She now belongs to the Swedish elite of crime writers, if she carries on like this she will very soon sit on its throne. This is both an important and an entertaining, thrilling book."

"A wonderful story about the Swedish midsummer, both its joy and its dark sides... It is a truly well-written, believable and entertaining crime novel by Viveca Sten"

"After reading the fifth book, "I stundens hetta", I can only conclude that she just gets better and better. This is a page-turner, in my opinion. A perfect summer read!"