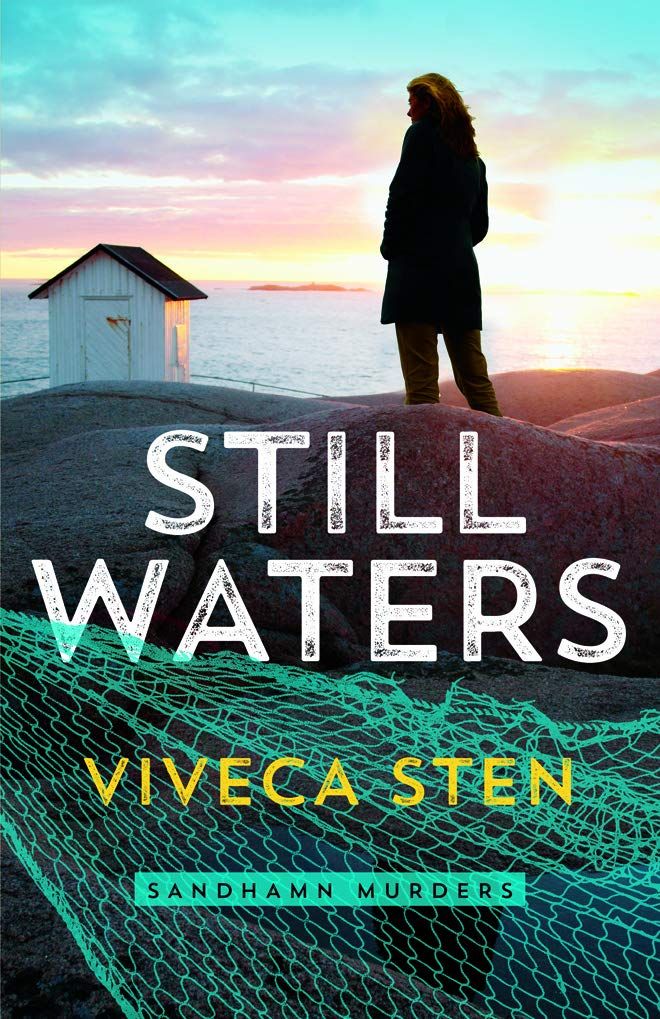 Still Waters
On a hot July morning on Sweden's idyllic vacation island of Sandhamn, a man takes his dog for a walk and makes a gruesome discovery: a body, tangled in fishing net, has washed ashore.
Police detective Thomas Andreasson is the first to arrive on the scene. Before long, he has identified the deceased as Krister Berggren, a bachelor from the mainland who has been missing for months. All signs point to an accident―until another brutalized corpse is found at the local bed-and-breakfast. But this time it is Berggren's cousin, whom Thomas interviewed in Stockholm just days before.
As the island's residents reel from the news, Thomas turns to his childhood friend, local lawyer Nora Linde. Together, they attempt to unravel the riddles left behind by these two mysterious outsiders―while trying to make sense of the difficult twists their own lives have taken since the shared summer days of their youth.
"It is a very promising debute, which allows Viveca Sten to join the ranks of the best of the crime novelists. Read and enjoy, and wait eagerly for her next book."

"The book is filled with suspense from the first page to the last, a perfect summer's read."

In 2008, Viveca Sten's debut crime novel "Still Waters" (I de lugnaste vatten) became an overnight success and launched her decisively onto the Swedish crime writing scene. (…) Sten is a spiritual heir of Agatha Christie, and has captured the essence of the UK crime queen in her beguiling work.

It is very rare that characters and stories are so precise and carefully crafted. This debut should ensure the author a place of honor in the hall of fame with her Nordic colleagues. We are eagerly awaiting more, much more.

A wonderfully old-fashioned whodunit!

The resolution is spectacular and unexpected.

The perfect mixture of holiday idyll, murder and family tragedy.

An exceptionally well-written debut.