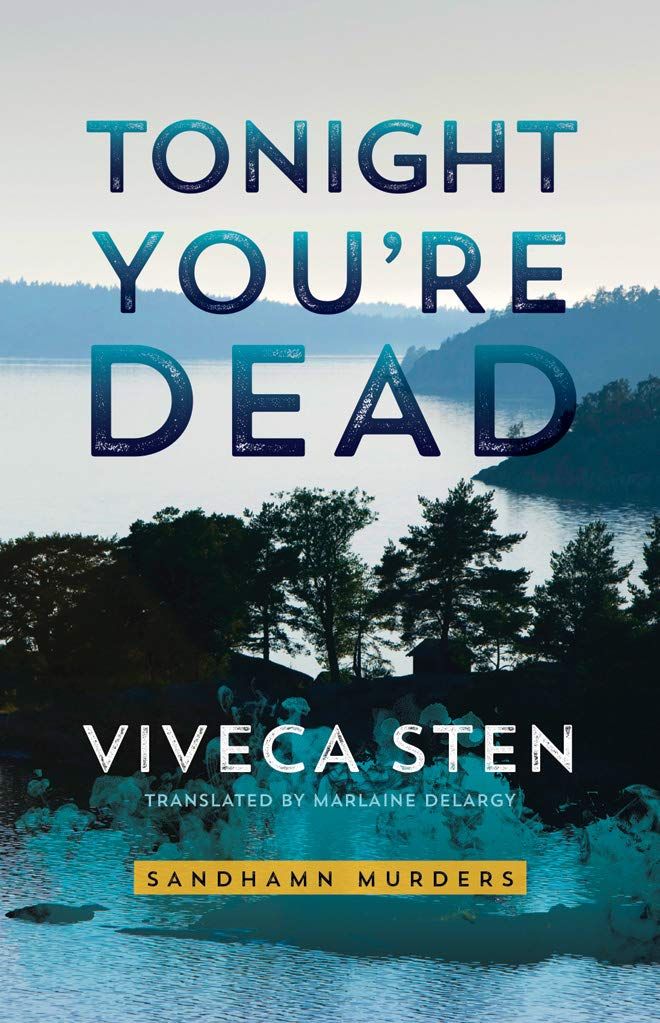 Tonight You're Dead
Soon to be divorced, attorney Nora Linde is finding her way as a single mother, and even falling in love again, when she's asked by her childhood friend Detective Thomas Andreasson to help in a disturbing investigation. Marcus Nielsen, a university student, has apparently committed suicide, but it's what he's left behind that's so suspicious and damning: his research into the Coastal Rangers, an elite military group where, in 1976, a young cadet died under questionable circumstances, a sadistic sergeant went free, and a case went cold.
"Viveca Sten blends drama with uncertainty, but at the same time there is an emotional layer that rests on top of the plot /.../ The novel is dramatically constructed and Viveca Sten constantly keeps the reader hooked..."

"It's exciting and takes slightly unexpected twists and turns."

"Viveca Sten's books are easy to read and cosy /…/ I would like to go as far as claiming "I natt är du död" to be Sten's best book yet."

"The crime novel "Tonight you´re dead" guarantees more than 400 pages of immense suspense!"

"…A dense atmospheric novel about belated justice. Murderously good and always surprising – truly recommendable."

"Viveca Sten has succeeded, as in all her previous thrillers, to build up so much tension surrounding the killer that it will not let the reader go."

"Viveca Sten belongs to the group of authors that develop and improve for each book /…/ Viveca Sten has turned into one of the best writers in this category …"

"Thomas and Nora's personal lives add the much-needed human touch when mysterious deaths cause a lot of trouble for the police /…/ There are hints at exciting changes in Thomas and Nora's lives, so of course I will be reading the next part in Viveca Sten's series."

"The historical passages feel vivid, with settings, characters and moods that are solidly portrayed. The events and punishments depicted in the diary are also based on real events. In the contemporary passages, the focus is on the main characters' personal lives. Here lies both pain as well as vivid and credible descriptions of settings and characters."